School Music Equipment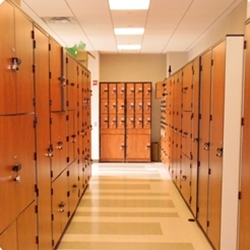 Back in 1969 our idea of working with and helping music educators began with some solid business sense and great personalized customer service. As our business grew and our customer base expanded we were asked to be creative and inventive to meet the needs of additional future customers inside and outside of South Texas. This is when we began manufacturing and providing music educators with anything they would need for their music areas. Our extensive list of band cabinets, uniform and wardrobe storage, library music systems, stands, carts, chairs, and acoustic solutions will give you everything you need. We are here to help you with floor plans, storage issues, and any equipment needs you may have.
Melhart's products and designs are evolving to meet the growing demands of our customer's unique teaching environment. Our business development team constantly communicates with our existing customer base to understand the many challenges of space management and equipment storage so that we can offer innovative solutions and improvements for the future.
Melhart Music and its employees value our environment and recognize our need to act responsibly in protecting our natural resources. Our "Green" philosophy extends through our business operations and manufacturing efforts which include waste reduction, recycling, energy conservation, and using environmentally friendly products. Melhart's GREEN-GAURD initiatives are a top priority to ensure we offer products that assist our customers in achieving LEED certification
Melhart Industries
Manufactured School Music Equipment
Edinburg, TX
(956) 609-9306
21 Categories In List