Frequently Asked Questions
Manufactured School Equipment Shipping FAQs
Q. You don't have a shopping cart, how do I order?
A. Our manufactured items are too large to ship regular ground service and therefore need an individualized freight quote. Please contact us either by phone or email to complete your order.
Q. Do the instrument storage racks ship assembled?
A. Most instrument storage racks (i.e. bass, violin, guitar & cello) ship in easy to assemble components to save on shipping fees.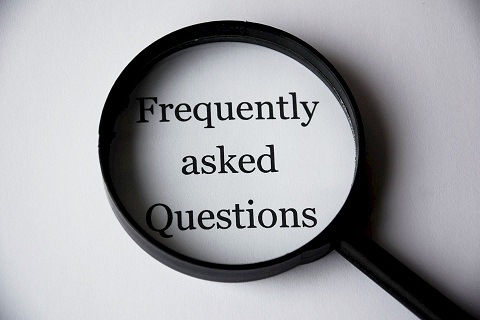 Q. Do you accept purchase orders?
A. Yes, we accept school purchase orders. Payment can also be made over the phone with a credit card or a check in the mail with prior arrangements.
Q. Do your cabinets ship assembled?
A. Our folios & instrument storage cabinets ship fully assembled.
Q. Do we ship to Canada?
A. This is a case by case basis - please inquire for information.
Q. Does free shipping apply to your manufactured items?
A. Free shipping applies to smaller items that can ship UPS ground. Almost all, with a few exceptions, of are manufactured items are oversized/ overweight and must be palletized and freighted which does not apply for free shipping. Please inquire for a shipping quote.
Piano and Keyboard FAQs
Q. How often should a piano be tuned?
A. A piano should be tuned at least every 6 months to a year. This varies on how much the piano is played the more it's played the more often it will have to be tuned.
Q. Is there any maintenance a piano needs?
A. The biggest part of maintenance for a piano is the tuning. There are special sprays used to preserve the finish of a piano. Sprays that are used for furniture shining should NOT be used on pianos, specially ones with high gloss finish.
Q. What is the difference between a keyboard and a piano?
A. The biggest difference between a piano and a keyboard are the keys. Weight, feel, length, and amount of keys. Pianos have 88 weighted keys and keyboards can have any number of keys and no weight on them.
Q. Which is better to learn on?
A. The best choice to learn to play on is an actual acoustic piano. There are many options to start learning with and sometimes acoustic pianos may not be the first choice, in that case an electric piano would be the next best thing to learn on.
Q. How much is it to tune a piano?
A. Prices for piano tuning vary from piano to piano tuner. Not anyone can tune a piano, it requires training and a set of special tools. Contact us for more information on piano tuning and repair, as well as pricing.
Band Department FAQs
Q. How does the rental plan work, who qualifies?
A. The rental plan is usually for students in middle and high school. Adults qualify for the rental plan if they are taking lessons at Melhart Music Center.
Q. Why do I need to give you my personal information?
A. We require personal information from all renters in case the instrument is not returned.
Q. Which brand of instruments do you carry?
A. We have a huge selection of beginner, intermediate, and professional instruments from manufactures such as Yamaha, Bach, B&S, etc.
Q. Can I renew the service & replacement policies?
A. At this time the service & replacement policies are not available for renewal.
Q. Do you buyback instruments?
A. Melhart buys back instruments and we have a selection of previously owned instruments for sale.
Q. Can I special order instruments/ accessories?
A. Yes, the special order process is different for each order.